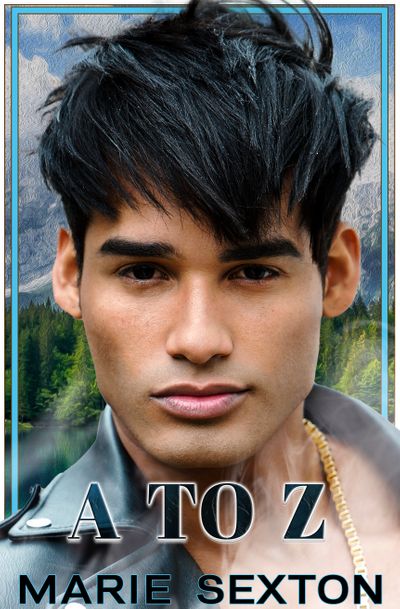 A to Z
Zach Mitchell is stuck in a rut. His college boyfriend left him ten years ago, but Zach still lives in the same apartment, drives the same car, and feeds his ex-boyfriend's ungrateful cat. His Denver business, A to Z Video Rental, is struggling. He has annoying customers, eccentric neighbors, and an un-fulfilling romance with his landlord, Tom.
A combat boot-wearing punk with an attitude, Angelo Green was raised in foster homes and has been on his own since he was sixteen; he's never learned to trust or to love. He doesn't do relationships, so when he takes a job at A to Z Video, he decides Zach is strictly off-limits.
Despite their differences, Zach and Angelo quickly become friends, and when Zach's break-up with Tom puts his business on the line, it's Angelo who comes up with a solution. Together with Jared and Matt, their friends from Coda, Colorado, Zach and Angelo will find a way to save A to Z, but will they be able to save each other too?
Find it HERE.