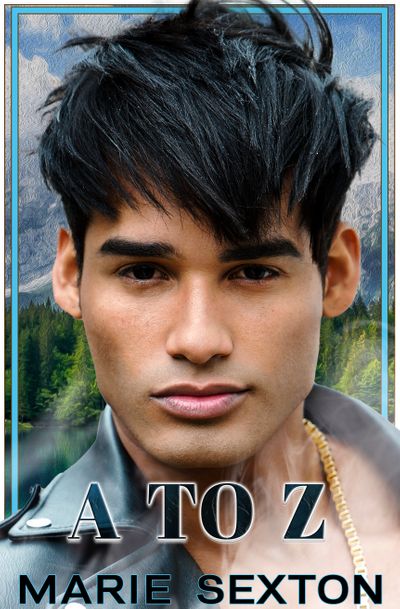 A to Z
Zach Mitchell is stuck in a rut. His college boyfriend left him ten years ago, but Zach still lives in the same apartment, drives the same car, and feeds his ex-boyfriend's ungrateful cat. His Denver business, A to Z Video Rental, is struggling. He has annoying customers, eccentric neighbors, and an un-fulfilling romance with his landlord, Tom.
A combat boot-wearing punk with an attitude, Angelo Green was raised in foster homes and has been on his own since he was sixteen; he's never learned to trust or to love. He doesn't do relationships, so when he takes a job at A to Z Video, he decides Zach is strictly off-limits.
Despite their differences, Zach and Angelo quickly become friends, and when Zach's break-up with Tom puts his business on the line, it's Angelo who comes up with a solution. Together with Jared and Matt, their friends from Coda, Colorado, Zach and Angelo will find a way to save A to Z, but will they be able to save each other too?
This title is currently out of print. We apologize for this temporary inconvenience.
What does that mean? Why is it out of print? How do I read it?
The title is out of print because I terminated my contract with the original publisher, Dreamspinner Press. This means they can no longer sell the ebook (although you may still be able to find paperbacks for sale online). I'll be re-publishing the entire series early in 2023.
How will I know when it's available again?
The best way to stay up-to-date on my new (and old) releases is by joining my (100% drama-free) FB group.
Coda Re-Release Dates
Dec 26 - Promises
Jan 9 - A to Z
Jan 23 - The Letter Z
Feb 13 - Putting Out Fires (Valentine's Day short story)
March 6 - Strawberries for Dessert
March 27 - Paris A to Z
April 17 - Bread Pudding
May 8 – Shotgun
May 29 – Meant to Be (prequel originally included in 2019 mass market release of Promises)