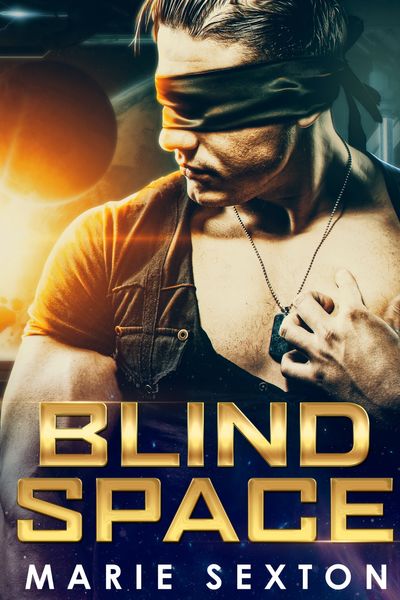 Blind Space
2012 Rainbow Awards Winner: 1st Place for Best Gay Sci-Fi/Fantasy, Honourable Mention for Best Gay Novel
The Romance Reviews Best Book of 2012: GLBT – Romantic Science Fiction / Futuristic
Captain Tristan Kelley enjoys the luxuries of Regency service, as well as the pleasure of his Prince's bed. It's an easy life, if not a happy one. When the Prince decides to take a trip through the perilous Blind Space, Tristan must go with him, but somebody in the Prince's guard is a traitor.
Blind and held prisoner, Tristan finds himself at the mercy of Valero, a pirate who bears no love for the Regency. Valero is determined to seduce Tristan, and Tristan fears his resolve won't last. His duty is clear, but so is his desire. As the days tick by with no word or ransom from the Regency, Tristan begins to question what loyalty means to his Prince, the Regency he's sworn to, and to the man who holds him captive. He begins to realize that being a prisoner may actually set him free.
1st ed: Jan 7, 2012, Silver
2nd ed: Jan 12, 2014, self-published
BUY IT HERE—The second edition* is now available below.
Translations:
Want to try the audio book for free? Start a free 30-day trial at Audible and download Blind Space for free!