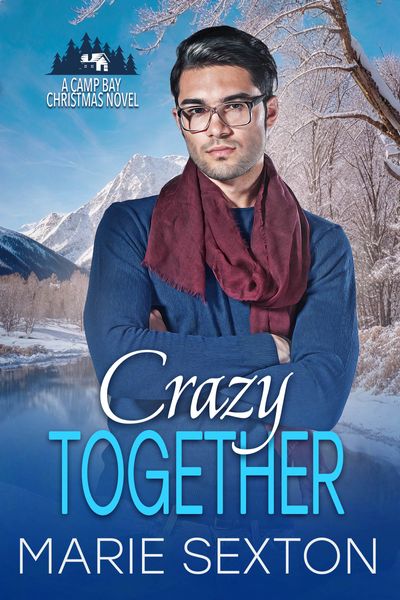 Crazy Together
A Camp Bay Christmas Novel
In the wake of his husband's recent passing, nightclub owner Bryan Nantel feels smothered by sympathy from his well-meaning friends. Tired of being seen only as a grieving widower, Bryan decides to spend the holiday with his father in Houston, even though he fears it will be the end of his hard-fought sobriety. But a chance encounter at the airport changes everything.
Noah Porter is a former baseball player whose career was cut short by a devastating injury. He's not quite ready to come out of the closet, but he has every intention of losing his virginity ASAP. On a whim, he invites Bryan to spend the weekend with him at Camp Bay Chalet, a secluded B&B tucked away in the panhandle of Northern Idaho.
Bryan knows running away with a man he just met is crazy and reckless. Maybe even dangerous. But it sure beats his other options. He figures what happens at Camp Bay can stay at Camp Bay. And a bit of Christmas craziness may be exactly what he and Noah both need.