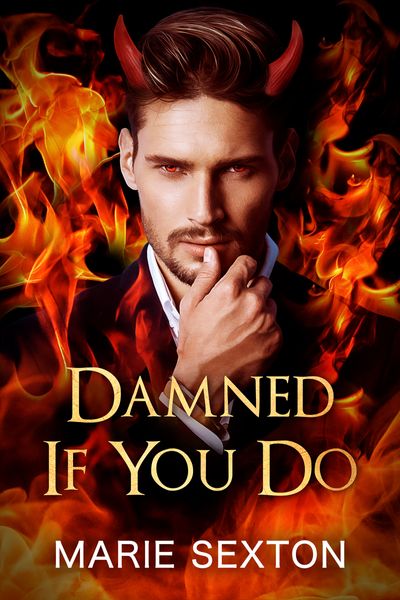 Damned If You Do
Soul acquisition is a drag, but if Abaddon doesn't catch up on his quota, he could be demoted to scooping poop for the Hounds of Hell. With a deadline hanging over him, he heads for the Bible Belt, looking for the perfect combination of sweetness and challenge.
Seth is a blind musician, part of a traveling tent revival. He's cute, mystically talented, and quotes the Bible at every turn. His soul is pure enough to fill Abaddon's quota for months to come, and Abaddon is determined to claim it.
The problem? There's the revival foreman who watches Abaddon's every move. Then there's the mystery of Seth's many unusual talents. Finally, there's Abaddon himself. He's beginning to like Seth a bit too much. Maybe Seth deserves something better than damnation.
But Hell's agenda isn't negotiable, and time is running out. If Abaddon doesn't play his cards right, he could condemn both of them to the worst fate of all—an eternity apart.
Warning: Contains a Bible-quoting twink and an irreverent devil. Also, snakes. Lots and lots of snakes.
1st edition: June 14, 2016, Samhain Publishing
2nd edition: March 2017, self-published
Available here:
Translations: