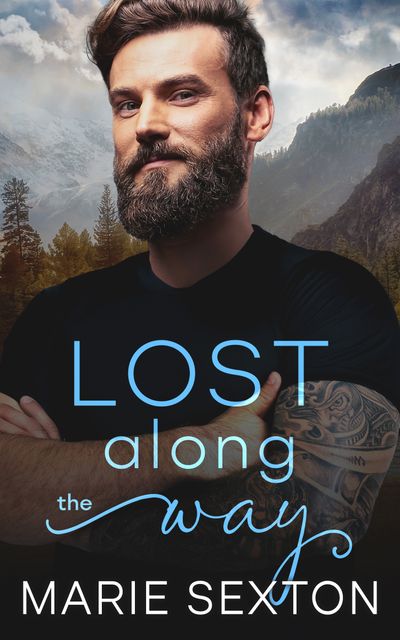 Lost Along the Way
Three months after losing his parents in a car crash, Denver weatherman Daniel Whitaker returns to Laramie, Wyoming. It's bad enough dealing with the death of his parents and his failing relationship of fifteen years, but when he finds his childhood home full of clutter, Daniel is at a loss. He enlists Landon, his parents' sexy neighbor, to help him sort through the mess.
Landon Kushner is a study in contradictions. He builds wind sculptures out of scrap metal and loves the outdoors, but he also rides a mint-green Vespa and has an affinity for knitting and fortune-telling. He's been friends with Daniel's parents for years, and he's more than willing to lend a hand.
Their plan is simple: clean the house so Daniel can sell it and get back to his life in Denver. But when a strange and mystical cookbook comes into Landon's possession, Daniel begins to realize the universe may have other plans.
The Tales of the Curious Cookbook stories can be read in any order. Other Tales of the Curious Cookbook are:
Cookies for Courting, Amber Kell
For a Rainy Afternoon, RJ Scott
Just Desserts, Mary Calmes
Food for Thought, Amy Lane
Originally published April 15, 2015 by Dreamspinner Press
2nd Ed published August 2022 by Marie Sexton