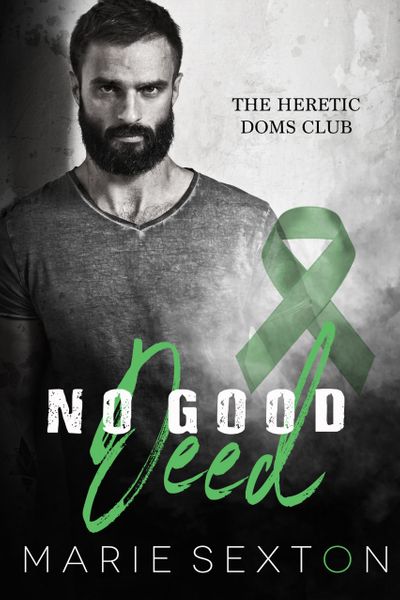 No Good Deed
Heretic Doms Club, Book 4
Charlie Garcia has spent his life helping others. For years, he's provided free healthcare for his neighbors and served as a counselor for his friends and their partners. He loves being the go-to guy, except when it results in him falling for the wrong man.
Now, six years later, the one who got away is back in Denver to donate a kidney, and he has a request – he wants Charlie to marry him long enough to serve as medical power of attorney. Charlie's happy to help, but in addition to a surprise fiancé, he suddenly has two huge problems: a neighbor with a grudge who wants to ruin his career, and a secret that may destroy his friendship with Warren, Phil, and Gray.
Bonus Content: Includes three new Heretic Doms Club vignettes.
20% of author's ebook proceeds will be donated to the National Kidney Foundation.
June 22, 2020, self-published