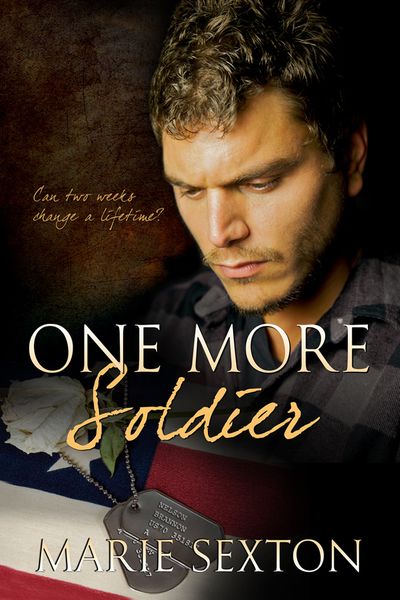 One More Soldier
1st ed: July 17, 2010, Silver
2nd ed: Dec 3, 2014, self-published
1970
Will has known Bran since he first taught him to swim, when Bran was eleven years old. But now, seven years later, Bran has returned from a year of hard work on a ranch outside of Houston and he is no longer the boy Will remembers. He is now eighteen, quite grown up, and making no secret of the fact that he's interested in a sexual relationship with Will. At first, Will is horrified. He has a hard time forgetting the Bran he knew as a child, and given their seventeen-year age difference, he can't understand why Bran is interested in him. But everything changes when he finds out that Bran has been drafted.
Will and Bran will have only two weeks together. But two weeks may be enough to change Will's life.
Buy it here:
Translations:
Note: This story was originally released by Silver Publishing in 2010. The new edition has be re-edited, but the content is unchanged.