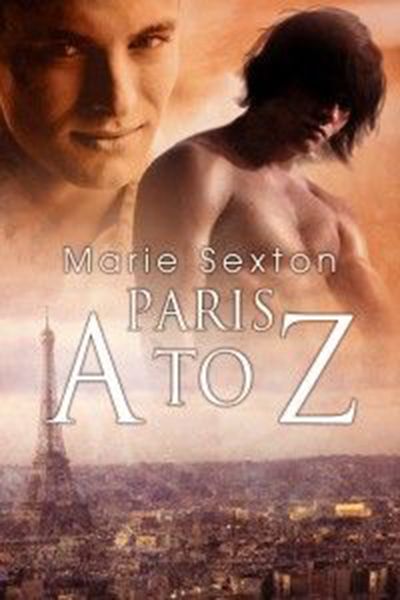 Paris A to Z
Zach Mitchell and his lover Angelo Green are headed to Paris (along with their Coda friends Matt and Jared) to attend Jon and Cole's wedding. Matt will have to face Jared's former lover, and Angelo will have to spend an entire week with Zach's ex-boyfriend. Between Matt's jealousy and Angelo's temper, Zach thinks they'll be lucky to get through the week without one of the grooms being punched. But Zach soon realizes he should worry less about Angelo and more about himself. Facing the bittersweet memories of his past and his own guilt over breaking Jon's heart is harder than expected, but Zach will have to find a way to leave his past behind if he's to have any hope of the future he wants with Angelo.
Sequel to The Letter Z.
(Please note that although Paris A to Z is ostensibly about Jon and Cole's wedding, the book really isn't about them. It's Zach and Angelo's book. If you read it expecting it to be all about Jon and Cole, I'm afraid you'll be disappointed.)
This title is currently out of print. We apologize for this temporary inconvenience.
What does "out of print" mean? Why is it out of print? How can I read it? The contract with the original publisher has ended. That means they can no longer legally sell the ebook, although you may still be able to find paperback copies online. The ebook will be re-released by the author as soon as possible (sometime in the next 2-4 months).
How will I know when it's available again? The best way to stay up-to-date on re-released titles is by joining Marie's (100% drama-free) Facebook group, or by signing up for her monthly newsletter. (You'll even get a free short story for joining.)
Originally published April 6, 2011 by Dreamspinner Press