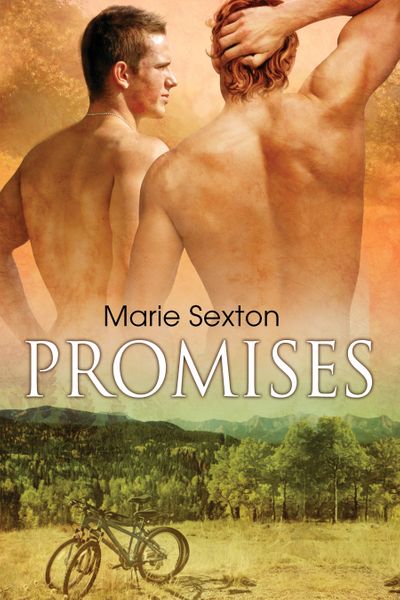 Promises
Can a man who loves his small hometown trust it to love him back?
Jared Thomas has lived in the mountain town of Coda, Colorado, his whole life. He can't imagine living anywhere else. But Jared's opportunities are limited—the only other gay man in town is twice his age, and although Jared originally planned to be a teacher, the backlash that might accompany the gig keeps him working at his family's store instead.
Then Matt Richards moves to town.
Matt may not be into guys, but he doesn't care that Jared is. A summer camping and mountain biking together cements their friendship, but when Matt realizes he's attracted to Jared, he panics and withdraws, leaving Jared all too aware of what he's missing.
Facing Matt's affair with a local woman, his disapproving family, and harassment from Matt's coworkers, Jared fears they'll never find a way to be together. But for the first time, he has the courage to try… if he can only convince Matt.
Find it here:
First Edition published January 8, 2010 by Dreamspinner Press
Second Edition (including the short story Meant to Be) published May 2019 by Dreamspinner Press