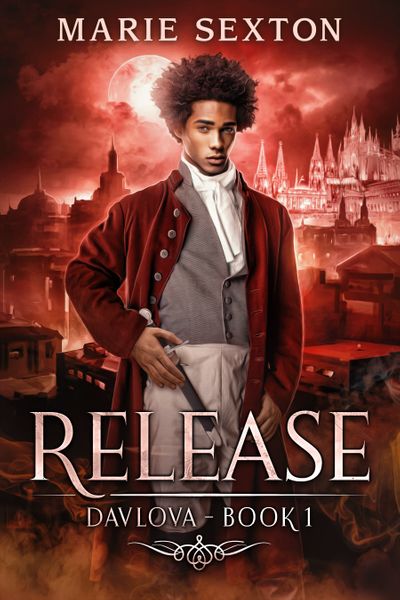 Release
Davlova: a poverty-ridden city-state ruled by a tyrannical upper class. Resources are scarce and technology is illegal. But in the slums, revolution is brewing.
Misha is a common pickpocket until his boss gives him a new job. Disguised as a whore, Misha is sent to work for one of the most powerful men in the city. But his real task is far more dangerous: get close to Miguel Donato, and find something – anything – that will help topple Davlova's corrupt government.
Misha is plunged into the decadent world of the upper class, where slaves are common and even the most perverse pleasure can be found. Although he's sure Davlova's elite is involved in something horrific, proof is hard to come by, and Misha begins to fall in love with the man he's supposed to betray. Then Misha meets Ayo – a sex slave forced by the neural implant in his brain to take pleasure from pain – and everything changes. As the lower class pushes toward a bloody revolution, Misha will find himself caught between his surprising feelings for Donato, his obligations to his clan, and his determination to save Ayo.
Warning: This book contains graphic descriptions of violent sexual acts of questionable consent that may be disturbing to some readers.
originally published as A.M. Sexton, June 24, 2014
re-released as Marie Sexton 2019
BUY IT HERE:
Translations:
Originally published as A.M. Sexton.