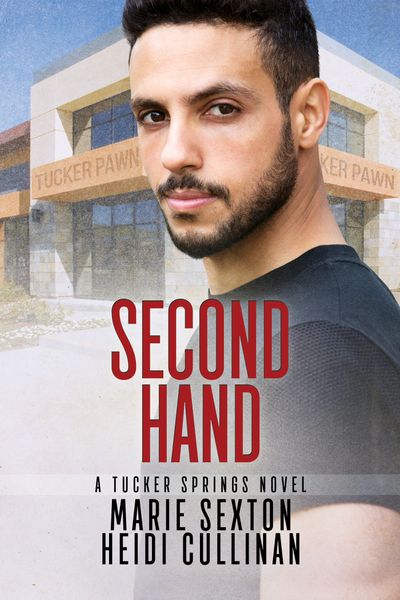 Second Hand
A Tucker Springs Novel
Paul Hannon flunked out of vet school. His fiancée left him. He can barely afford his rent, and he hates his house. About the only things he has left are a pantry full of his ex's kitchen gadgets and a lot of emotional baggage. He could really use a win—and that's when he meets El.
Pawnbroker El Rozal is a cynic. His own family's dysfunction has taught him that love and relationships lead to misery. Despite that belief, he keeps making up excuses to see Paul again. Paul, who doesn't seem to realize he's talented and kind and worthy. Paul, who's not over his ex-fiancée and is probably straight anyway. Paul, who's so blind to El's growing attraction, even asking him out on dates doesn't seem to tip him off.
El may not do relationships, but something has to give. If he wants to keep Paul, he'll have to convince him he's worthy of love—and he'll have to admit that attachment might not be so bad after all.
Co-written with Heidi Cullinan
1st ed: September 10, 2012, Riptide Publishing
2nd ed. Jan 8, 2019 from Dreamspinner Press
BUY IT HERE:
Paperback and ebook:
Due to contractual obligations, the original audiobook will continue to be sold by Audible. Find that here.