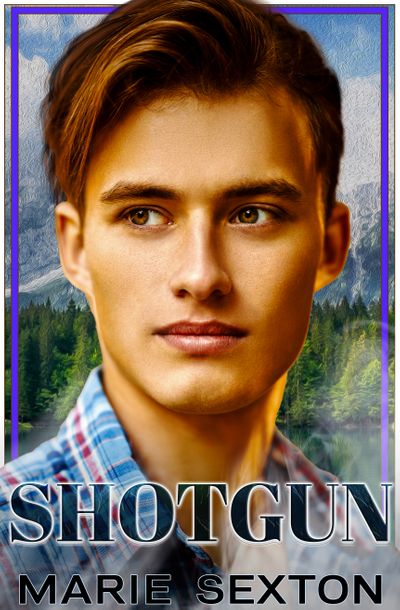 Shotgun
As a young man, Dominic Jacobsen already suspects he's gay, and he gets all the confirmation he needs when a preppy boy from out of town climbs into the back seat of Dominic's GTO. One night with Lamar is all it takes to convince Dominic he's found the man of his dreams. Unfortunately, that one night is all he'll get before Lamar returns to Tucson.
Fifteen years later, Lamar returns to Coda after ending the latest in a string of bad relationships. He's alone, depressed, and plagued by late-night phone calls from an unidentified caller. Lamar's ready to give up when he comes face-to-face with his past.
Since he was seventeen, Dominic has dreamed of a reunion with Lamar, but that doesn't mean he's ready for it now. Facing small-town rumors and big-family drama is bad enough, but Dominic won't risk losing custody of his teenaged daughter, Naomi. The only solution is to make sure he and Lamar remain friends and nothing more. Clothes stay on, no matter what.
It seems simple enough. But for better or worse, Lamar has other ideas.
Find it HERE.
Coda Re-Release Dates
Dec 26 - Promises
Jan 9 - A to Z
Jan 23 - The Letter Z
Feb 13 - Putting Out Fires (Valentine's Day short story)
March 6 - Strawberries for Dessert
March 27 - Paris A to Z
April 17 - Bread Pudding
May 8 – Shotgun
May 29 – Meant to Be (prequel originally included in 2019 mass market release of Promises)