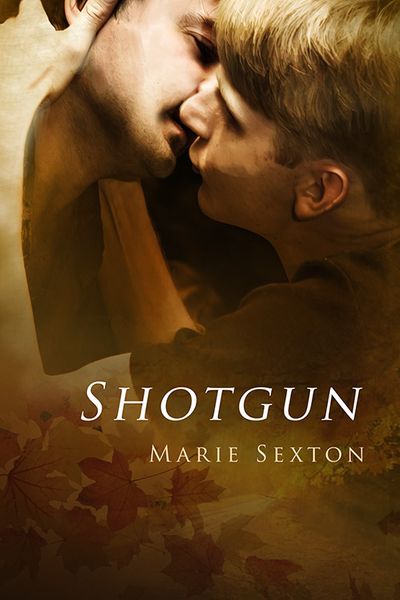 Shotgun
As a young man, Dominic Jacobsen already suspects he's gay, and he gets all the confirmation he needs when a rich boy from out of town climbs into the back seat of Dominic's GTO. One night with Lamar Franklin is all it takes to convince Dominic he's found the man of his dreams. Unfortunately, that one night is all he'll get before Lamar returns to Tucson.
Fifteen years later, Lamar returns to Coda, Colorado after ending the latest in a string of bad relationships. He's alone, depressed, and plagued by late-night phone calls from an unidentified caller. Lamar's ready to give up when he comes face-to-face with his past.
Since he was seventeen, Dominic has dreamed of a reunion with Lamar, but that doesn't mean he's ready for it now. Facing small-town rumors and big-family drama is bad enough, but Dominic won't risk losing custody of his teenaged daughter, Naomi. The only solution is to make sure he and Lamar remain friends and nothing more. Clothes stay on, no matter what.
It seems simple enough. But for better or worse, Lamar has other ideas.
This title is currently out of print. We apologize for this temporary inconvenience.
What does "out of print" mean? Why is it out of print? How can I read it? The contract with the original publisher has ended. That means they can no longer legally sell the ebook, although you may still be able to find paperback copies online. The ebook will be re-released by the author as soon as possible (sometime in the next 2-4 months).
How will I know when it's available again? The best way to stay up-to-date on re-released titles is by joining Marie's (100% drama-free) Facebook group, or by signing up for her monthly newsletter. (You'll even get a free short story for joining.)
Originally published May 29, 2015 by Dreamspinner Press