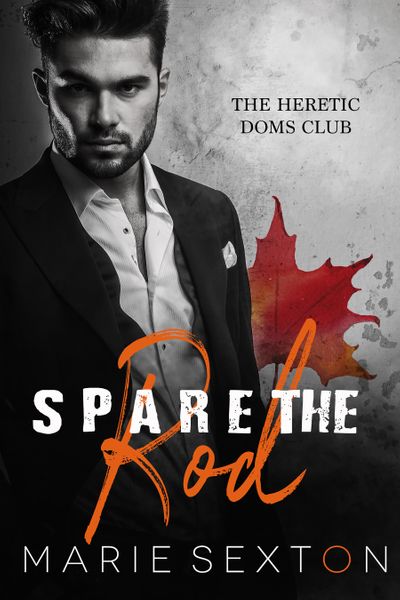 Spare the Rod
Heretic Doms Club, Book 3
Gray Andino is a Denver cop with a pain kink and a history of falling in love with the wrong people. He's jealous of his friends' newfound happiness, but with a brain that won't shut up and a need to argue everything, finding his own soul mate seems impossible, so he settles for meaningless sex and doling out pain with willing subs.
Subs like Avery Barron.
When Avery asks to stay with Gray for a few weeks, Gray reluctantly agrees. Avery may be the perfect sub, but as an accidental roommate, he sucks. The younger child of rich, indulgent parents, Avery is an entitled slob with a disdain for rules, a lack of ambition, and an obsession with social media. Gray tolerates his presence, but when Avery breaks one of Gray's ground rules, he punishes him and takes away his phone.
Deprived of his usual echo chamber, Avery feels lost until he discovers a local tap house, a piano, and his buried love of music. The more Avery plays, the more the community around him blossoms. For the first time in his life, Avery has a purpose and goals for the future. But the thing he longs for most — Gray's love and respect — may be forever out of reach.
Find it here:
Dec 16, 2019, self-published