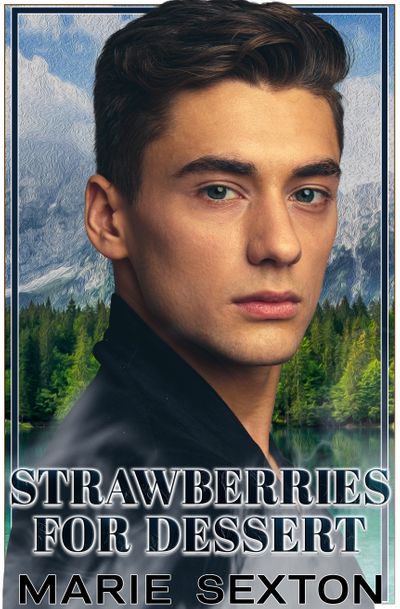 Strawberries for Dessert
When Jonathan Kechter agrees to a blind date with Cole Fenton, he expects nothing more than dinner and a one-night stand… but he gets more than he bargained for in Cole. Cole is arrogant, flamboyant, and definitely not Jon's type. Still, when Cole suggests an arrangement of getting together for casual sex whenever they're both in town, Jon readily agrees.
Their arrangement may be casual, but Jonathan soon learns that when it comes to Cole Fenton, nothing is easy. Between Cole's fear of intimacy and his wandering lifestyle, Jonathan wonders if their relationship may be doomed from the start—but the more Cole pushes him away, the more determined Jon is to make it work.
Find it HERE.
Coda Re-Release Dates
Dec 26 - Promises
Jan 9 - A to Z
Jan 23 - The Letter Z
Feb 13 - Putting Out Fires (Valentine's Day short story)
March 6 - Strawberries for Dessert
March 27 - Paris A to Z
April 17 - Bread Pudding
May 8 – Shotgun
May 29 – Meant to Be (prequel originally included in 2019 mass market release of Promises)