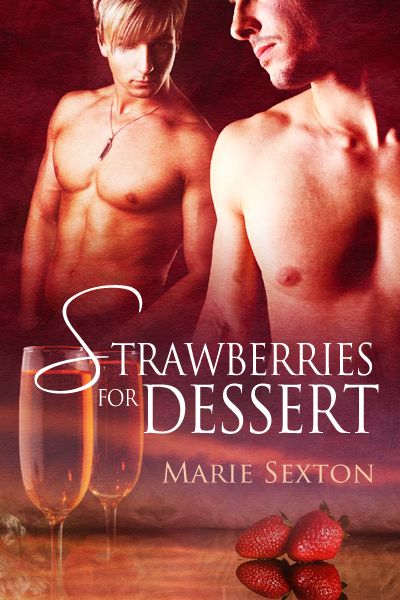 Strawberries for Dessert
When Jonathan Kechter agrees to a blind date with Cole Fenton, he expects nothing more than dinner and a one-night stand… but he gets more than he bargained for in Cole. Cole is arrogant, flamboyant, and definitely not Jon's type. Still, when Cole suggests an arrangement of getting together for casual sex whenever they're both in town, Jon readily agrees.
Their arrangement may be casual, but Jonathan soon learns that when it comes to Cole Fenton, nothing is easy. Between Cole's fear of intimacy and his wandering lifestyle, Jonathan wonders if their relationship may be doomed from the start—but the more Cole pushes him away, the more determined Jon is to make it work.
This title is currently out of print. We apologize for this temporary inconvenience.
What does "out of print" mean? Why is it out of print? How can I read it? The contract with the original publisher has ended. That means they can no longer legally sell the ebook, although you may still be able to find paperback copies online. The ebook will be re-released by the author as soon as possible (sometime in the next 2-4 months).
How will I know when it's available again? The best way to stay up-to-date on re-released titles is by joining Marie's (100% drama-free) Facebook group, or by signing up for her monthly newsletter. (You'll even get a free short story for joining.)
Originally published August 6, 2010 by Dreamspinner Press