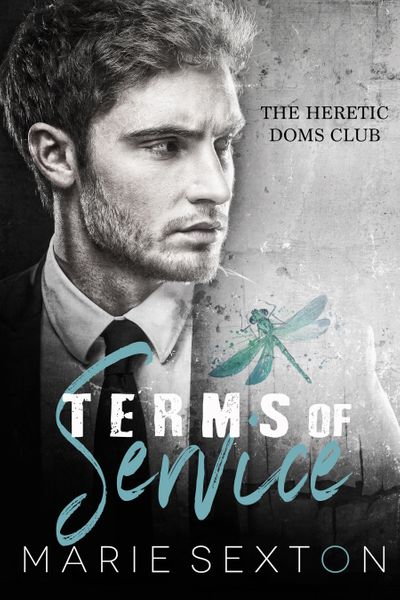 Terms of Service
Heretic Doms Club, Book 2
Dr. River McKay moved to Denver with his husband, Terrence, hoping to give their failing marriage a new start. A year later, Terrence is gone and River's left brokenhearted. Now, he's decided it's time to get back in the game. A chance encounter at the hospital introduces him to Phil, a strong-willed pharmacist who isn't impressed by River's degree.
Phil can't deny his attraction to River, but dating is out of the question. Phil only does one kind of relationship — domestic servitude, where he gives the orders and his partner obeys. To his surprise, River agrees — not because he likes the idea, but because anything's better than being alone.
They know the arrangement won't last. Phil's set in his ways and incapable of showing affection outside the bedroom. River's unused to obedience and still in love with his ex. But their time together will change them, making them question everything they thought they knew about control, respect, and love. When the unexpected threatens to tear them apart, they'll be forced to choose between the comforts of the past and a future they can only find together.
June 25, 2018, self-published
Buy it Here:
Translations: